Staging Area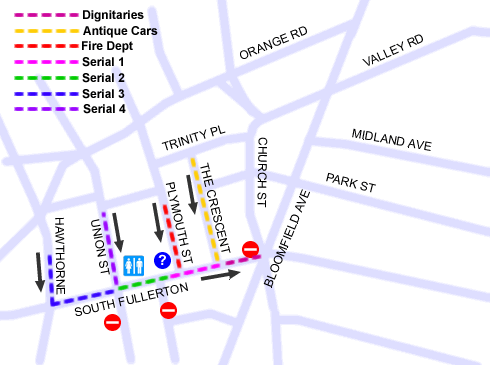 Please note the direction of travel within the staging area and plan your route accordingly. Do not enter the staging area via South Fullerton Avenue from Bloomfield Avenue.
Float contest entries must be in line by 9:30am for judging. All other units should assemble at 10:00am. Ranks will be closed and prepared for march at 10:30am. Late arrivals will be placed at the end of the parade.
Rest room facilities and drinking water will be available at the assembly area in the United Way Building, 60 South Fullerton Avenue, and in the Edgemont Park Shelter House at the end of the parade route. It is suggested that each unit also carry drinking water for its members to consume en route. Refreshments can be purchased at Edgemont Park.